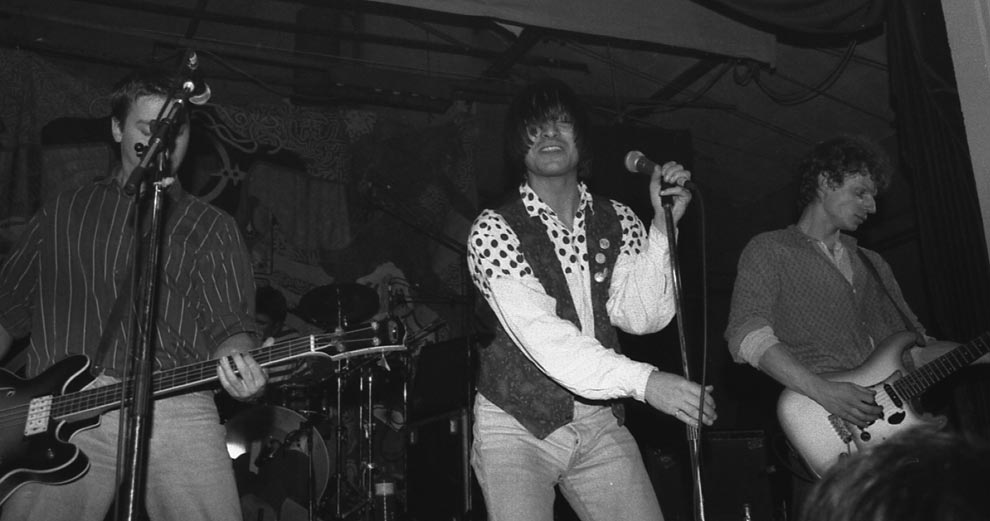 1989 / 1990 : The Slow Slushy Boys come out of some recording studio with 10 tracks, very much influenced by rhythm'n'blues, 60's pop, country music and 60's punk. They create their own label, name it LARSEN Recordz, and release thus their first LP, "Get Crazy!"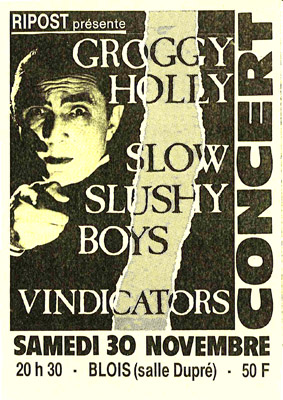 1992 : Release of the second Slow Slushy Boys album, "Pretty Monster", still on LARSEN Recordz. From then on, people outside the borders of France start showing interest to the Slow Slushy Boys who get good reviews in magazines such as Hartbeat (Germany), Cryptic Times (Canada), Merlin's Music (Greece) and Ruta 66 (Spain) ; The Slow Slushy Boys will then take part in numerous compilations in Canada, Italy, Australia, Germany, Spain, USA, and France.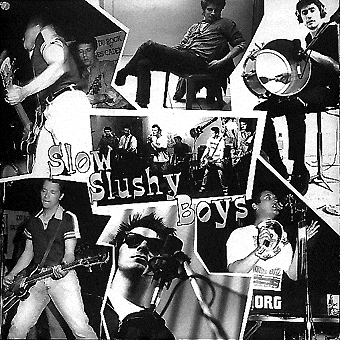 1994 / 1995 : Two ex-Vindicators (The Wildest 60's punk combo that France has ever Known !) join the group which marks its come back on vinyl. First, a three track EP on LARSEN, "The Girl She Always Smiles", recorded at Gégé Millet's 8PM studio, then one EP on an italian label will follow as well as 3 of others on the best french garage punk labels. But, above all, a third album, "Wild Whelk Twist", a ten inches with 10 tracks, recorded at Johnny Cat's Rock On studio, out in june 1995 & sold out in a few monthes.
1996 : 2 EP's on italian labels, one track for a box 7"s on Jungle Noise (Germany), a split 7" with the fantastic Kravin'A's, an EP again on the french label Wiped Out and a few appearings on european compilations (Twang, Animal, Snap).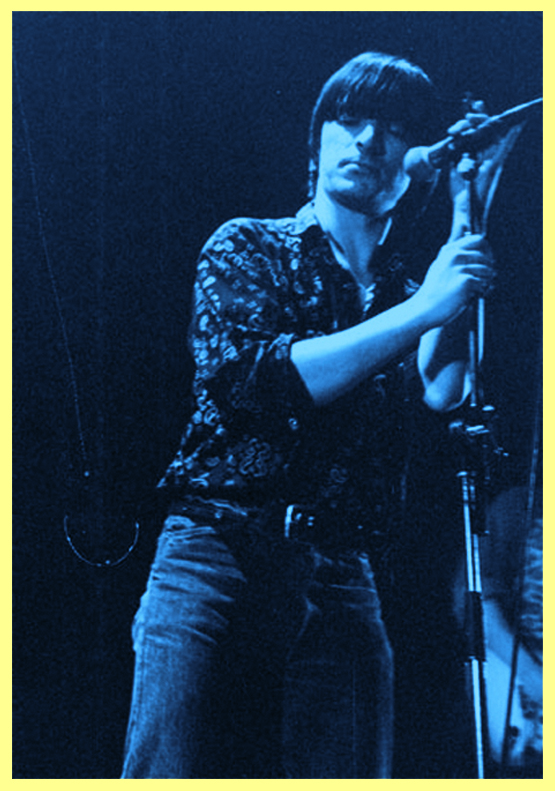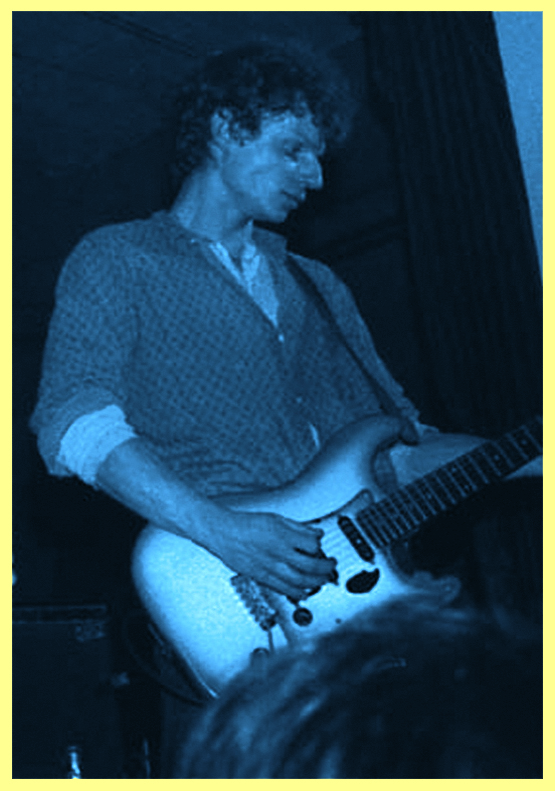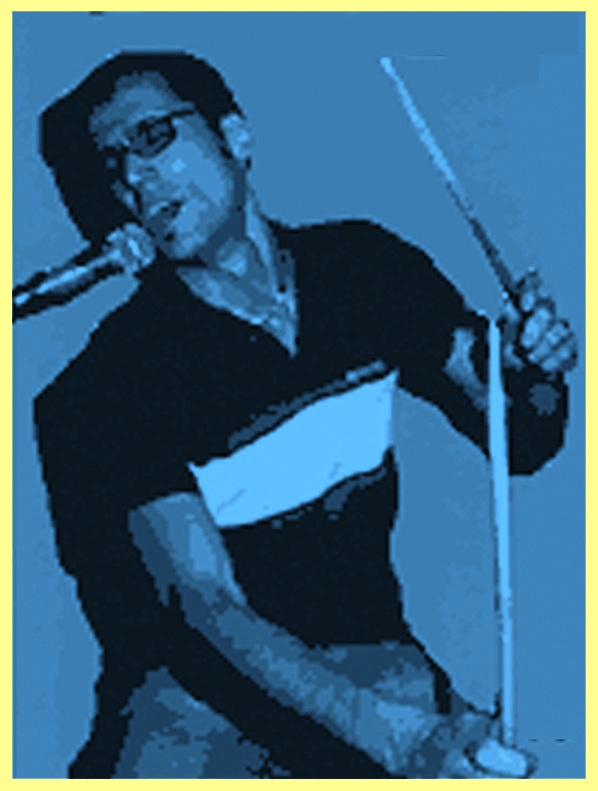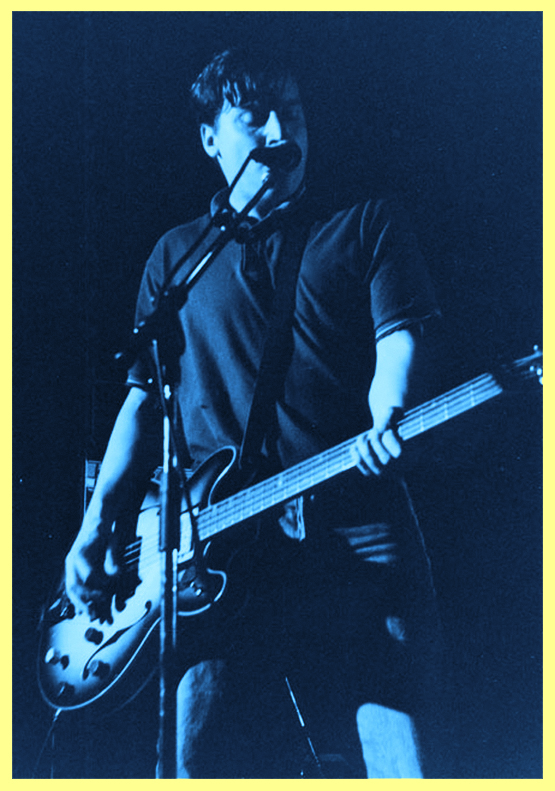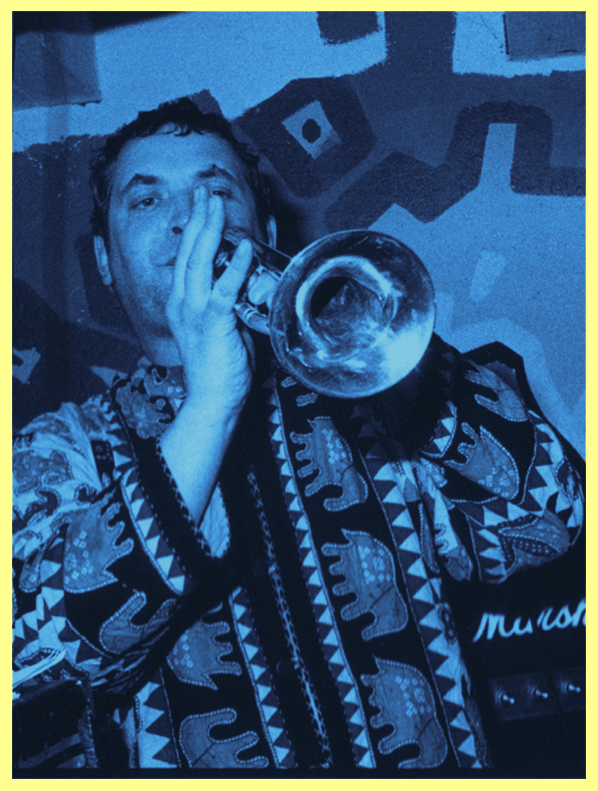 1994/1998
1997 / 1998 : A new LP 10" on Larsen ("10 fabulous hits") and a 3 trax EP called "3 shots of rythm'n'whelk" on Pure Vinyl (Austria), their first tour in Spain. 1998 : a split EP with The fantastic scottish garage band The Thanes, on the new label Do the dog; also their third appearing in a australian tribute : this time on Corduroy rds for a Rolling Stones tribute circa 63/66 with the Devil Dogs, Chesterfield Kings, Tell Tale Hearts...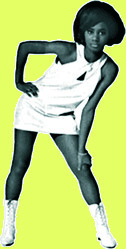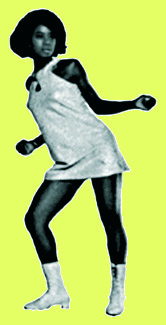 1999 : More new stuff from the indestructibleSlushies, includin' 2 EP's on italian labels (Psych-Out rds & Sham Foundation) . New line up since august, with the 3d ex member of the Vindicators (also member of Preachers & Stompin' Harvey & the Fast Wreckers), Cailleton, on guitar, and Teen Axel (13 years old ! he already recorded some organ with the Slow Slushy Boys & the Splinters) on bass/organ. Watch out ! A new LP is planned before the 3d Millenium!
2000 : the new LP "Boogaloo" is out ! 14 songs recorded at the legendary Toe Rag Studio, by Liam Watson. including great versions of Question Mark, Arthur Alexander, Ron Haydock, Upsetters, Golden Earrings & A.J & the Savages. + 8 originals of Rhythm'n'soul ! Already planned for september 2000, a new 4 tracks twistin' E.P, all soung in french : 3 originals, + a french version of the Phil Spector pearl "Zip A Dee Doo Dah". And after 2 years off, the band finally comes back on stage at the Cosmic Festival, and at Chambe T Rock festival. A german tour is planned in october.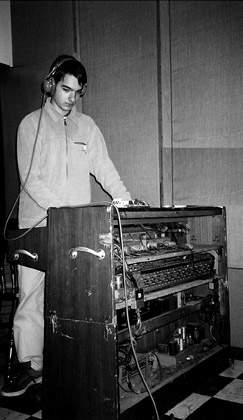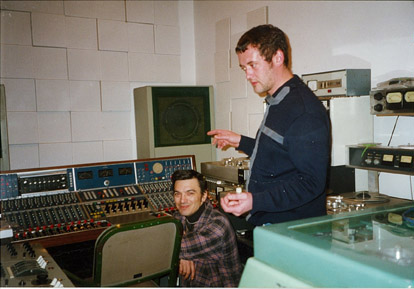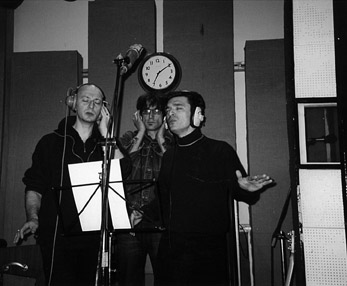 Toe Rag Studio, Londres
2001 : Back to Larsen studio, they record new material, completely dedicated to the black danse'n' love music. "Party ! & don't worry 'bout it" is their 6th album, with 13 new songs includin' covers of the Ikettes, Five Royales and Clovers... A new EP all soung in french is out again on the spanish label Butterfly. And they're finally back on CD : WILDEBEEST Records, the label based in Austin Texas, released a compilation with 16 songs from 1995 to 2001. No unreleased stuff but a bunch of their best tunes ! A few concerts in France, Germany & Switzerland, & in Spain for the Wild Week End, with the Rapiers, Sires, King Khan, Freddy Fortune, 5.6.7.8's, Jackie & the Cedrics, Trouble Makers...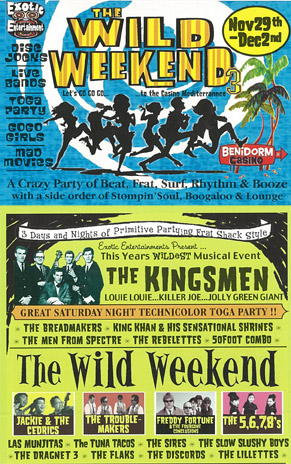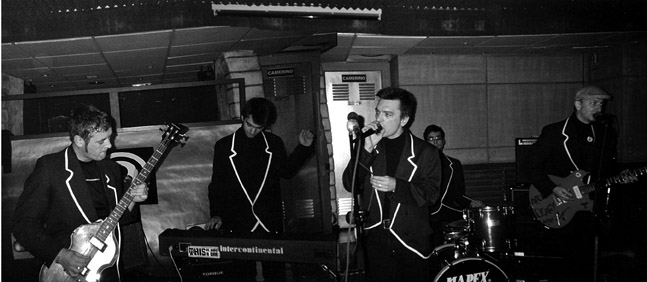 2002/2003 : Only 4 songs have been recorded in 2002 at Larsen studio, but the best ones they never done. Two killer instrumentals composed by Teen'Axel ("Slush Puppy" / "Das weiss der teufel") & released on their 3d seven inches by the great spanish label Butterfly. Also 2 vocals has been cut, 2 of the best soul songs ever, "Shotgun Boogaloo" by Pete Terrace, & "Why (I want to know)" by the unknown genius Nat Hall, released as a single on the brand new german label, Soundflat (Muck & the Mires, Rapiers, Cool Jerks). 2003 has been so quiet that Teen'Axel & Denis decided to record new songs together & then formed the studio project called Benny Gordini with the Teen'Axel Soul Arkestra. But the Slow Slushy Boys will be back on studio in 2004. 8 songs are already on the way to your soul...
2004/2005 : the Slow Slushy Boys back in studio in 2004, with a new single "When will we get the power?", & a new album 10 trax "Love & Affection", both on the B-Soul label. again with their unique garage soul touch, covering Nathaniel Mayer, Ike & Tina, Garnett Mimms & Arthur Conley aswell as new dancing originals, like the soulfull "Without You" or the garagesque "Never bad times". They also appear on 3 great international compilations : a US tribute to Tommy James & the Shondells, "Lost Tymes vol. 2" in Greece & the second volume of "Let's Boogaloo" in Italia, with Eddie Bo, Ray Barretto, Link Quartet, et Frank Popp...
2007 : Finally back on stage, the boys made a small french tour early 2007 & played at the great Soundflat Ballroom Bash in Leipzig, with Curlee Wurlee, the Montesas, the Cool Jerks, the Satelliters & the Staggers. 4 new tracks have been recorded at larsen studio, and a new single is out on B-Soul : "Move your hand/ Don't look back" . The fourth single for Butterfly rds (& the 20th one for the band!) "The Duck / The Worm" is planned for january 2008.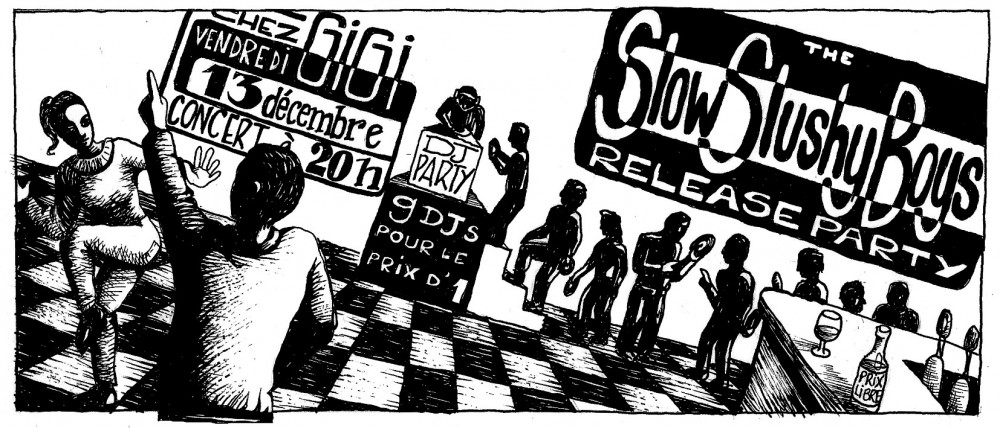 2012 - After 4 long silent years, the band is back on stage, with a new line up & a new set : A powerful 9 pieces band, including a horn section (2 trombons, trumpet & sax) & the funkyest rhythm section they never had, playing about only new material (except a few old slushy hits like "Dance on thru", "Move your hand" or "Why"), more soul & more funky than ever. They're in the Larsen studio in december, starting to record new material.
2013-2014 - 16 new songs have been recorded. The 8th album, "Live Together", is released in september 2013 and in 2014, a 3-track EP, "Chingford Train", comes out on Catapulte aswell as a single (Paint it green/ Mobile Blues) on B Soul.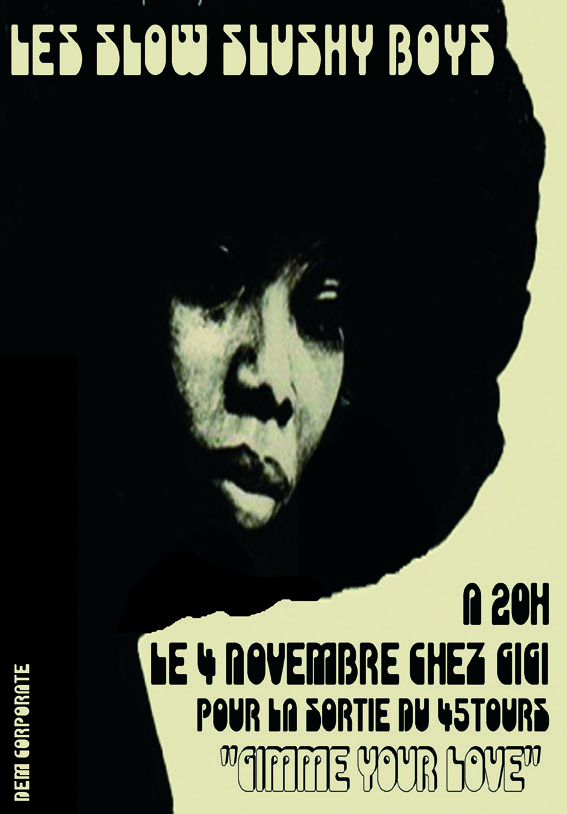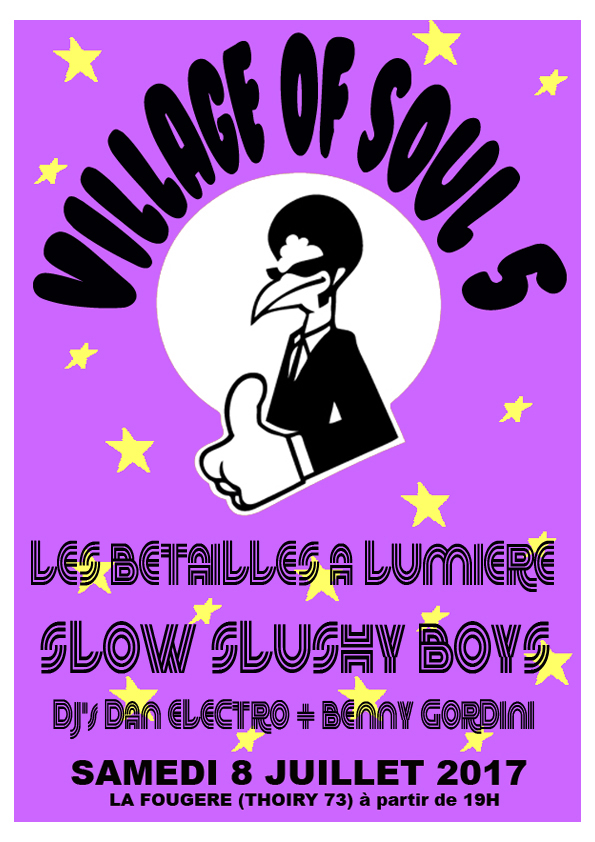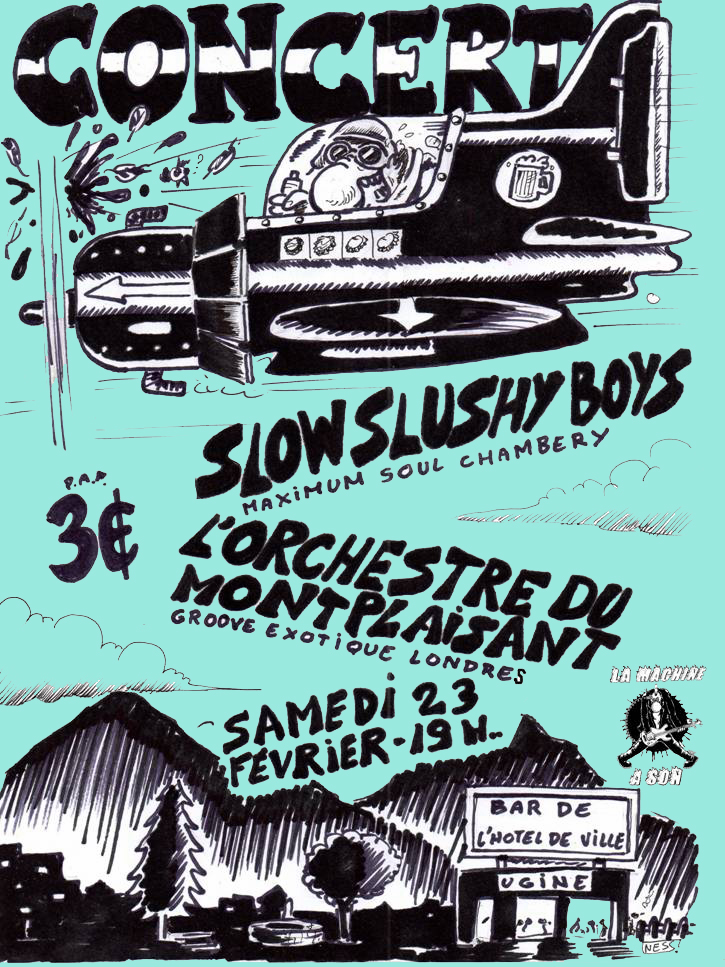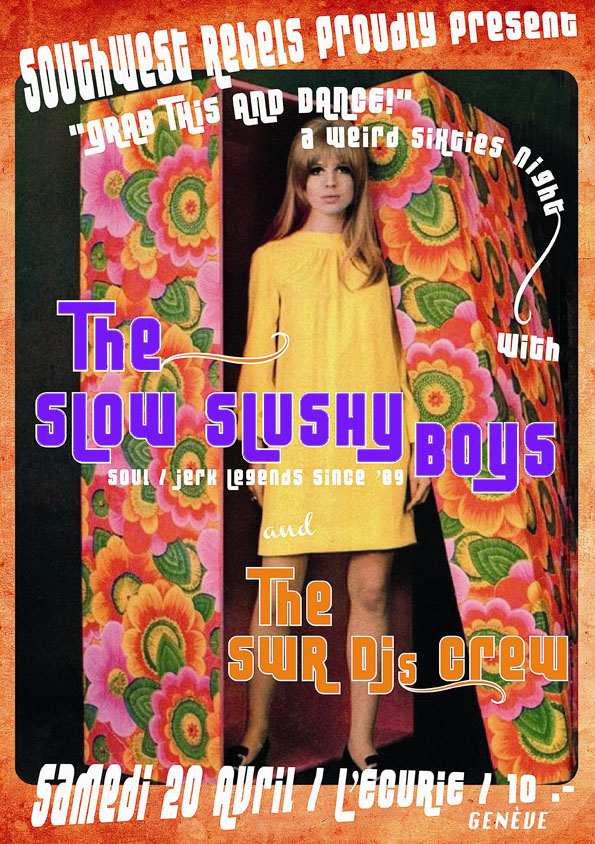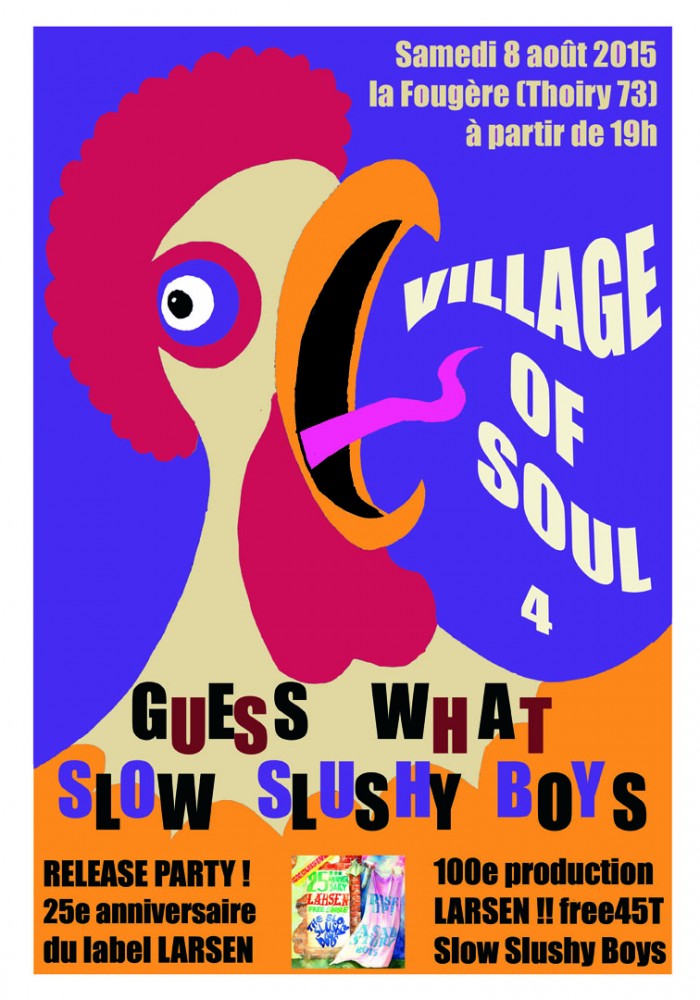 2015-2017 - Focusing on a 5-piece line-up (without the brass section), the boys take a trip to London-town for a recording session with Catapulte, and for a mini France-UK tour. The "Rise Up" single comes out in Summer 2015 as a 25th Anniversary celebration for the band! A new session in 2016 (at Larsen studio this time) for a new single "Gimme Your Love/ I need Your Love (To Keep It Up)", full of Deep Soul & out in 2017 on B-Soul.. and more shows in perspective !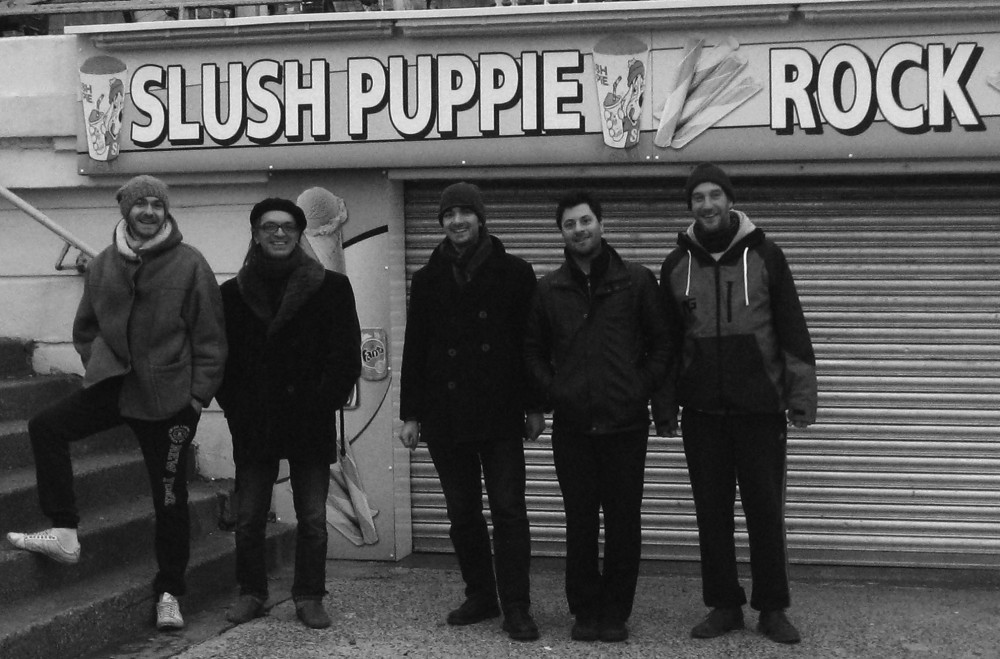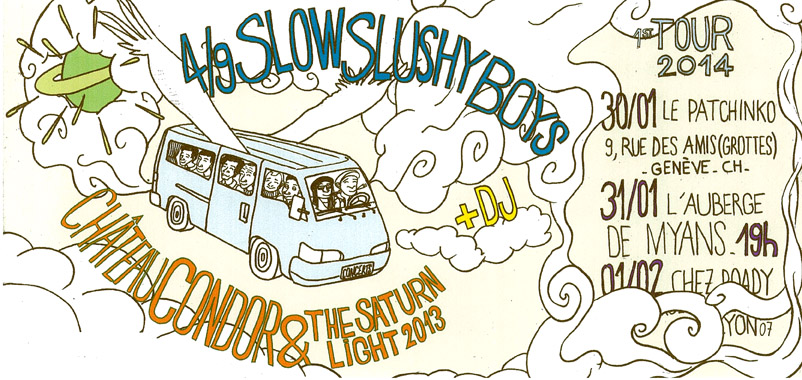 Brighton 2015
2019 - New songs are ready for a new album, in a disco/ boogie/ funk vein, & a live album is out in march 2019, from a concert recorded in 2013 !!
2022 - Since 2020, the young, talented and feisty new keyboardist, Jochen Pirling, has joined the band to replace Graham Mushnik, although Graham has continued to work on the recording & the mixing of the new album.
& finally this long-awaited new album is now ready to be pressed, and will be released in May 2023, preceded by a maxi single 2 tracks special long duration. This 9th studio album called « Time For Love … & Boogie » is a dive into the soul music of the late seventies with 6 original compositions that also flirt with disco funk and jazz funk.
2023 - Finally after 4 long years, here they are, a smashing & danceable maxi 45 tours, & a generously produced boogie-funk album, containing a string of epic dancefloor-shakers fuelled with contagious groove, mean basslines, catchy hooks and a glistering array of percussion, strings & keys ! The album's strength resides in its constant communicative energy, its relentless dedication to groove and dance, and its ambitious, yet unpretentious production. No doubt the LP, just like the band's hot live performances, will help spread both concepts – Love and Boogie !
retour au site LARSEN RECORDZ